Commercial and Industrial Electrician in Sacramento, CA
Design Electrical and General Contractors provides high-quality electrical contracting work to Northern California and Northern Nevada. We are known for our expert installations of commercial and industrial power systems, and dedication to customer satisfaction. We specialize in the telecommunication industry working around critical equipment. Contact one of our helpful professionals today to learn more about our diverse service range.
Commercial & Industrial Electrical Services
Since 1997, Design Electrical and General Contractors has been one of the premier commercial and industrial electricians in Sacramento, CA. As a fully bonded, licensed and insured company, we provide services that span a wide variety of industrial and electrical needs. Whether your commercial space is in need of small repairs or is undergoing extensive new construction, we have the tools and expertise necessary to make your vision a reality. We provide electrical maintenance services, build and maintain telecommunications infrastructure and can install power system upgrades. As one of the preferred contractors in Northern California and Northern Nevada, we have experience working in remote and alpine areas.'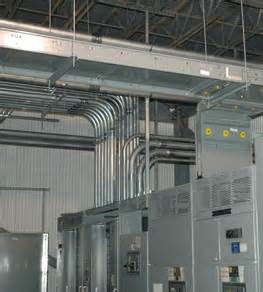 Design Electrical and General Contractors is a one-stop shop for all of your wiring and electrical infrastructure needs. Our team is capable of performing maintenance on existing electrical infrastructure and will work to keep your power running whenever possible. We have years of experience providing services to sensitive clients who cannot experience temporary outages. Our technicians are also extremely skilled at installing new and modified electrical systems. We are known throughout the region for providing high-quality and dependable service experiences to all of our clients. Here are just a few of the unique attributes that set our business apart from the competition:
Our company is licensed, bonded and insured in both Nevada and California.
We are proud members of the National Federation of Independent Business (NFIB).
Design Electrical and General Contractors has two decades of electrical experience.
Our team performs a variety of services, making us a one-stop shop for all of your electrical needs.
We can provide explosion-proof work at sensitive areas, such as fueling stations.
As an industrial electrician we take care of our customers on a personal level while completing projects from minor repairs to major construction projects.
Hiring an Industrial Electrician
Design Electrical and General Contracting can help you complete your commercial property. Contact us today to receive a quote!

Providing commercial electrical services to the following areas:
Auburn CA
Newcastle, CA
Cool, CA
Penryn, CA
Pilot Hill, CA
Loomis, CA
Meadow Vista, CA
Applegate, CA
Greenwood, CA
Weimar, CA
Rocklin, CA
Granite Bay, CA
Rescue, CA
Lincoln, CA
Roseville, CA
El Dorado Hills, CA
Placer County, CA
El Dorado County, CA
And many more.